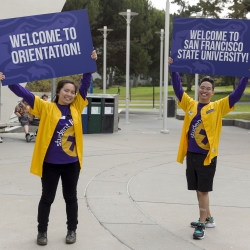 Division of Undergraduate Education and Planning (DUEAP)
The Division of Undergraduate Education and Academic Planning includes the Undergraduate Advising Center, university-wide tutoring services (Learning Assistance Center [LAC] and the Campus Academic Resource Program [CARP]), the Articulation Office, the Early Assessment Program (EAP) and the Writing Across the Curriculum/Writing in the Discipline Program (WAC/WID). The Dean has oversight of all-university undergraduate graduation requirements, including General Education, as well as university functions relating to Curriculum Development, Assessment, Accreditation, and the University Bulletin.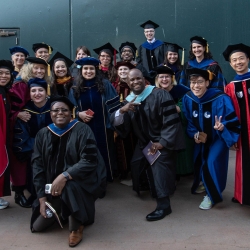 Faculty Affairs and Professional Development
The Office of Faculty Affairs & Professional Development at San Francisco State University serves the faculty in a variety of ways, including coordination of hiring; retention, tenure, promotion processes and post tenure review; administration of internal grants and awards programs; provision of professional development programs and workshops and individual consultation with faculty.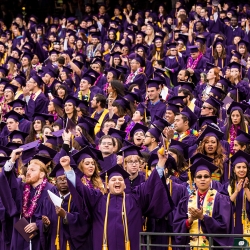 Institutional Analytics
Institutional Analytics proactively supports the University's mission by providing timely official data and analysis for planning, institutional effectiveness and decision-making. Reporting to the provost and vice president for Academic Affairs, this unit is also responsible for providing strategic leadership in the area of data analytics, data integrity and predictive analysis in order to build a culture of actionable, data-driven conversations and decisions.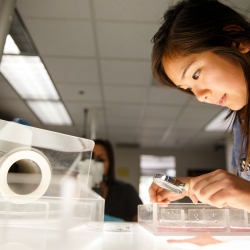 Office of Research & Sponsored Programs (ORSP)
ORSP ensures ethical practices for both human subjects and animal care and use in the conduct of research, fiscal accountability, compliance and stewardship for sponsored programs as directed by the core values of the University and by all applicable Federal, State and University policies, procedures and regulations.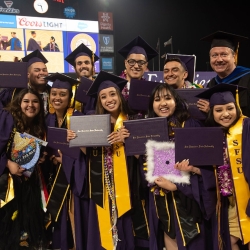 Division of Graduate Studies
The goal of the Division of Graduate Studies is to provide graduate students and faculty with resources and services that help graduate students navigate the journey from admission to graduation. The Division of Graduate Studies also oversees policies and procedures of graduate education put in place by the California legislature, the CSU system and SF State.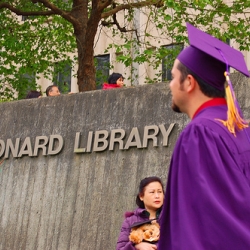 J. Paul Leonard Library
The mission of the J. Paul Leonard Library is to empower its University constituency with lifelong learning skills to identify, find, evaluate, use and communicate information in promotion of excellence in scholarship, knowledge and understanding.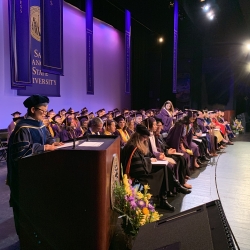 Academic Resources (AR)
Academic Resources manages the allocation and tracking of the Academic Affairs budget to the academic units of San Francisco State University, the production of the Class Schedule, the assignment of University space. Academic Resources is committed to providing accurate and timely data and services to the campus community.