Academic Affairs and the Office of the Provost
Welcome to SF State where we produce change agents for the new millennium. We pride ourselves in cultivating socially engaged, activist minded graduates who believe that empowering themselves will transform the collective good. Our staff and faculty are committed to serving our diverse 25,000 students. We know that individual difference alongside our common goal towards equity drives the strength of our educational experience. Thus, if you're quirky, independent-minded, and compassionate, I invite you to take advantage of all that our beautiful city has to offer and join our SF State family as a student, staff, or faculty member. We have a place for you.   
Provost Amy Sueyoshi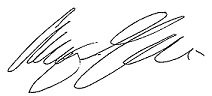 Meet our Provost
Students, staff and faculty are invited to meet with Provost Amy Sueyoshi during her open office hours. All meetings will be at the Provost's Office in ADM 455.
Have a question for the Provost?
Ask the Provost a question via Qualtrics. Select the link below to be directed to the Provost's question submission form. 
Spotlight on Academic Affairs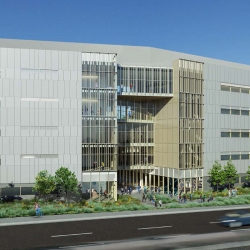 Science & Engineering Innovation Center to open Spring 2024
The new Center will provide our students, faculty, and staff with state-of-the-art labs and classrooms, as well as spaces for advising and informal gatherings. The building will also serve as the new home for the College of Professional & Global Education.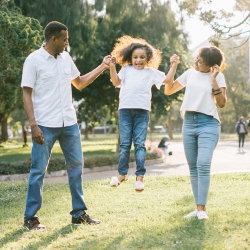 Early Childhood Special Education, School of Social Work receive federal grant for Project ARISE proposal
A cross-college collaboration and the first of its kind at SF State, "Project ARISE: Adversity and Resiliency Interventions for Social Emotional Development in Early Childhood" was funded by the U.S. Department of Education for $1,100,000 over five years.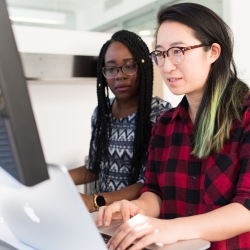 WSJ rated Accounting undergraduate program 5th among public universities for post-graduate salary outcomes
An April 18 report in The Wall Street Journal lists SF State as the No. 5 public college nationwide for accounting salaries for graduates. The ranking finds that SF State bachelor's degree recipients in Accounting earn an average annual salary of $76,140 in their first 10 years.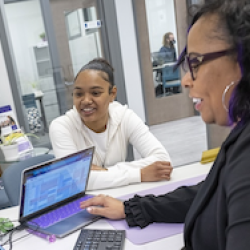 Improved spaces to better serve our students