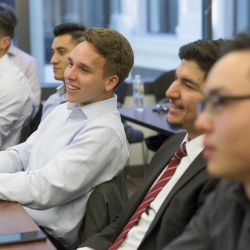 Lam Family College of Business (LFCoB)
The Lam Family College of Business is a leading institution of business education in the San Francisco Bay Area, with an emphasis on preparing students to succeed in an economy that is global in nature.  Our commitment to sustainable business, diversity, social justice and global partnerships echoes our core philosophy of responsible leadership. As one of the top-ranked public universities, we have been recognized worldwide for our investments in diversity, social responsibility and visionary academics.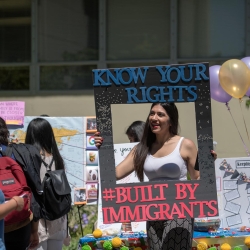 College of Ethnic Studies (CoES)
The College of Ethnic Studies was established in Fall 1969 through the efforts of dedicated students, faculty and community members. Our curriculum assists students who want to complete their general education; pursue a personal interest in ethnic studies; teach subjects in elementary, secondary, community and college level institutions or critically inform their professional and vocational skills in areas such as business, social welfare, law and medicine.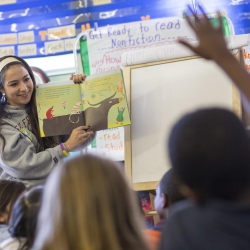 Graduate College of Education (GCoE)
The Graduate College of Education has a proud tradition of building on the legacy of San Francisco State University, which started as the Normal School for Teachers in 1899. From those beginnings, we have developed programs that provide multiple pathways for future educators to serve people across the life-span for life-long learning.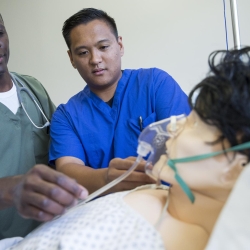 College of Health & Social Sciences (CHSS)
The College of Health & Social Sciences develops students' abilities to make a significant, meaningful impact on their communities and society. Through classroom learning and practical experience, they receive professional preparation in a variety of fields promoting health, well-being and quality of life.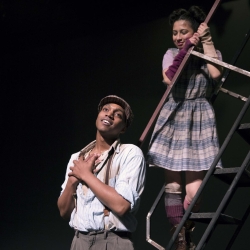 College of Liberal & Creative Arts (LCA)
As the largest of the University's six colleges, the College of Liberal & Creative Arts provides unique opportunities for specialized focus, collaboration, interdisciplinary learning and multidisciplinary pursuits in the liberal arts, humanities, creative arts, performing arts and social sciences.
College of Science & Engineering (CoSE)
The College of Science & Engineering's talented and hard-working faculty and staff are committed to excellence in teaching, research and service. At SF State we are proud to serve the State of California and the Bay Area community by training and preparing our diverse student population for productive and rewarding careers in STEM and health-related fields.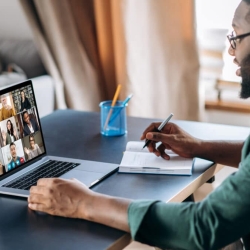 College of Extended Learning (CEL)
The College of Extended Learning offers a wide variety of continuing adult education courses and programs to prepare you for career advancement, career change or personal growth. We offer nationally-acclaimed curricula and faculty; weekend, evening and online courses; plus access to thousands of transferable degree-credit University classes.